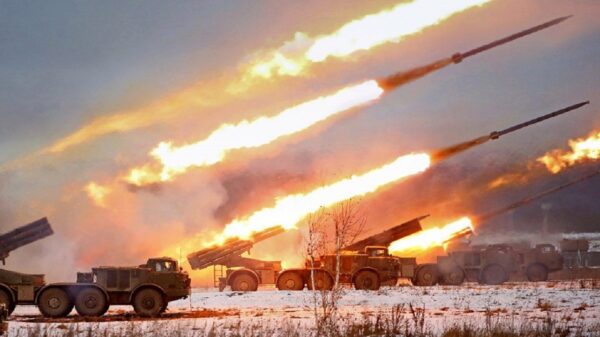 Putin can't conquer Ukraine, but taking Donbas, creating another 'frozen conflict,' and ending the war before it all gets so much worse for Russia is a pretty good option.
This is a re-post of an essay I wrote for 1945.com.
There was some chatter that Putin would try to end the war by V-E Day (May 9). That would be smart. The war is a disaster for Putin. His military has been revealed as much weaker than expected. China will never see Russia as a equal now. The sanctions are going to reduce Russia's economy by 10% this year. Oligarchs are losing their assets, and the Russian people will sour on this if it turns into a long grind like Afghanistan in the 80s.
So why not go back Putin's long-established playbook of ginning up frozen conflicts? Putin got quite good at stirring up local conflicts on Russia's periphery, getting Russia invited in as peacekeepers, getting local stooges to depend autonomy, and then having the whole mess freeze in place so that Russia could project power into an area and inhibit consolidation of western-leaning states on his border.
It seemed like that was originally the plan with recognition of Donetsk and Luhansk, but then Putin – probably drinking his own kool-aid about Ukraine being a 'fake country' – decided to show what a tough guy he was with an invasion he clearly didn't really prepare for. Now, if the Donbas offensive doesn't generate a real breakthrough, Putin is stuck either with a war of attrition or establishing a 'frozen conflict' in Donbas in order to get out of the war before the costs in material, sanctions, and prestige get any worse. That's the best way out for him now.
Here is that essay from 1945:
Putin's Likely Ukraine Goal Now is Breakaway and Pseudo-Republics in Eastern Ukraine – The Battle of Kyiv is over, and Russia has suffered a surprising and significant defeat. A middle power has inflicted a stinging loss on an ostensible great power. Russia's status as a world power is obviously in question now. Despite its size and weight, it cannot reduce a significantly smaller neighbor.

Russian President Vladimir Putin must now – if only to impress his Chinese backers and justify the war to his own people – win some kind of battlefield victory elsewhere in Ukraine.

It increasingly looks like the Russian effort will be a tank surge in the Donbas. Rumor suggests that Putin is looking to end the war quickly, ideally by May 9, which is VE (Victory in Europe) Day, the day the Nazis finally surrender to the Soviet Union.

This would be a wise choice. Putin pretty clearly cannot take over all of Ukraine at this point. And the sanctions will soon bite deeply into the Russian economy. This war is breaking Russian power and pushing its economy into a major contraction. Putin himself will become persona non grata, unable to travel or access his overseas assets.
Read the rest here.